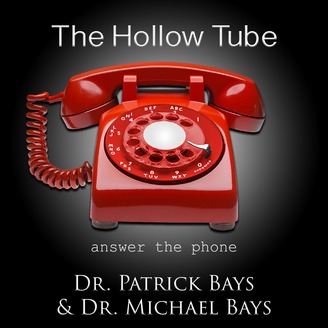 016 – The Power to Shape Your Destiny
Podcast: Play in new window | Download
Everything is on our side to help us achieve our life's purpose. The stage has already been set, but the closer we get the more we are tested. Through inner strength and our decisions, we have the power to shape our destiny. We have a great episode planned for you today. We are excited because the podcast is starting to pick up steam, and Michael might even channel the spirit of Grandpappy.
We also talk about the importance and significance of the sun and how all life begins and ends with it. If you stop and think about the eclipse, it was really an awe inspiring event that is meaningful if we make it meaningful. Michael also shares how he encouraged his friends and family to practice gratitude and learned that his lesson may be to have compassion.
We also share some affirmations sent to us by listeners from last week's affirmation challenge. We also share our own affirmations and issue a new 40-day affirmation challenge. Write down your affirmation and then say it once in the morning and once at night for 40 days and let us know how it went. We also talk about meditation, compassion, gamma waves, and more.
Topics Discussed Today
[03:14] We are excited tonight. The podcast is beginning to pick up steam. We have even gotten requests to hear more from Grandpappy.
[06:27] Patrick was left without eclipse glasses, but he looked at the eclipse through frosted glass and had a perfect view of the eclipse in the shadow of the space needle.
[06:38] How the sun is the most critical element of our solar system. It is awe inspiring to see it turn black for even a moment.
[08:56] The sun started life on Earth and it will extinguish it just the way it started.
[09:32] Our mineral elements go into the Earth after we die, but when the sun explodes everything on the Earth will go into it, and we will all become a part of new life.
[10:26] We are powerless to control it but appreciative of the eclipse and being able to observe it.
[10:56] Michael had an intense week of multiple synchronicities.
[11:53] Michael encountered an extremely angry lady in the grocery store. Symbolically, he represented every obstacle she had ever experienced in her life.
[13:59] How the eclipse must have represented having compassion, and how Micheal put out his intentions for this eclipse because it is meaningful if you make it meaningful.
[20:12] This was also a big week of introspection for Michael and getting rid of old destructive behaviors. He wants to be the guy who walks the walk not just talks the talk. [21:46] Patrick shares awesome quotes by Descartes. About thinking and self-awareness.
[24:32] We share a couple of awesome affirmations from our affirmation contest.
[25:29] Putting your hand over year heart while saying your affirmation and thinking of some things you are grateful for.
[29:57] Michaels shares his affirmations and when he wrote down his best one two owls landed near his house.
[31:32] Patrick shares his affirmation. Which he is carrying in his pocket. His affirmation is longer than most, but it is about making choices, self-awareness and free will.
[34:12] I am focused on my free will is a short version of Patrick's affirmation.
[35:53] The 40-day affirmation challenge – say your affirmation every morning and night for 40 days.
[37:51] We talk about Last Chance U on Netflix.
[44:25] Time for the Worst Game of Thrones Recap Podcast Ever.
[47:54] A 12-year study of meditation and a high level of gamma waves. It helps rewire your brain and make you happy and smart.
[49:46] Central mediated pain theory and neuroplastic changes in the brain that make us more susceptible to pain.
[51:24] Using a metronome to meditate.
[51:52] Gratitude and holding the feeling of gratitude that helps us make feelings of compassion. Compassion is the key to happiness.
[53:18] Achieving happiness and not thinking about ourselves all the time.
[01:04:04] A visit from Grandpappy.
Links and Resources:
Uncle Michael @TheHollowTube on Twitter
Uncle Michael @TheHollowTube on Instagram
Michael Bays on Facebook
Pema Chodron
Dr. Weil
The Marriage of the Sun and the Moon
Rene Descartes
The Power of Positive Thinking
Sonic Boom Alarm Clock
Last Chance U
Study About Meditation and Gamma Waves
Calm
Headspace
Tony Robbins Morning Primer
The Alchemist
Marcus Aurelius
Quotes:
"We have the ability to make choices freely, I want to focus on my free will." Dr. Patrick Bays
"If life is a reflection of ourselves, why do I keep running into assholes?" Dr. Michael Bays
"You can't recognize a sign without looking for it and seeing what is around in your peripheral vision." Dr. Patrick Bays
"I put out my intention to the universe of what I am grateful for during the eclipse." Dr. Michael Bays