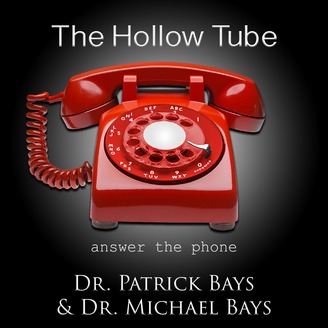 032 – Date With Destiny with Kaci Bays
Podcast: Play in new window | Download
Kaci Bays is back to talk about her and Michael's trip to the Tony Robbins Date With Destiny event. Patrick, Michael and Kaci discuss Tony Robbins, walking on hot coals, and inspiration. We talk about early Tony Robbins and how he turned negatives in his early life into positives of his current life. Patrick also reminds Michael of how his letter writing to Parker set an example and inspired him to encourage Kaci after she passed her real estate exam.
We also share a behind the scenes look at everything that happens at Date With Destiny from high-fives, chain massages, and those quiet times that are touchingly inspirational. We talk about even if you are a skeptic, there is a lot to get out of these events. We also talk about creating and asking your one question, prioritizing your values, and creating your four goals for the new year. Kaci and Michael also met some really cool people and give shout outs to new friends and future Hollow Tube guests.  
Topics Discussed Today
[03:01] Michael's favorite Christmas moment was when Kaci was singing to their granddaughter Lincoln Lily and Lincoln Lily was singing back.
[04:08] Michael and Patrick have had some recording technical difficulties. Patrick bought a new microphone, so everything should be loud and clear. He thinks his fireplace may have burned his old microphone.
[06:00] Michael and Kaci just got back from the Tony Robbins event Date With Destiny.
[07:13] Michael got into Tony Robbins in the 90s when Tony had those infomercials.
[07:53] Tony started out broke, and then three years later was a multimillionaire.
[08:29] Tony Robbins had fear on his first big webinar when he saw the huge crowd waiting for him.
[09:13] Kaci shares how Tony says not to blame your past for how you are today. He had an abusive mother, but was able to overcome that and turn a negative into a positive.
[10:02] Patrick shares how we have no right to blame our parents for what has happened to us.
[11:27] Kaci and Michael walked on hot coals at an Unleash the Power Within event. Loud drums were playing and there were thousands of people there. People lined up and walked on the coals.
[13:59] Patrick shares his fire walking experience in Bali. He was wearing a sarong and big guys said it was time to walk. He said it was terrifying, and he is glad that he did. Accomplishing something that you would never do.
[15:36] Kaci enjoyed the quiet moments and thinking back in the most important events of her life. It was emotionally overwhelming. As opposed to the high fives and chain massages.
[16:49] How Michael was kind of a side hugger. Yet, he was high fiving people at the airport.
[18:58] The event was in West Palm Beach, FL. They also got colds from all of the contact. The worst thing for Kaci was all of the shoulder massaging.
[19:59] Having to get in groups of three for a shoulder chain massage. It was also freezing cold there, and Kaci had to get a scarf.
[21:25] Breaking through people's personal space barrier which makes an intimate setting.
[21:52] Kaci ducked into the bathroom for the massage parts. She looks over and sees Michael is in a massage train in between two 60 or 70 year-old men.
[23:29] Usher was there and Julianne and Derek Hough. They go to many of the events. They both have events too. Tim Ferriss was also there.
[24:22] The guy who started Dog The Bounty Hunter was also there.
[25:11] The celebrities had a corralled off area, but they were also just walking around the event. Usher also got on stage and danced.
[25:44] There was no fire walk at this event, and it was smaller with 5000 people.
[27:02] How there were so many different topics. People fill out an online questionnaire and Tony talks about some of the topics. 18 people raised their hands when asked about ending their lives. Including a 15-year-old girl who had attempted suicide.
[28:31] How Tony got on his knees and talked to her It was inspirational. Most people had amazing stories. You get so much out of it in spite of the massaging etc.
[29:25] The main thing for Kaci is deciding what she wants to do in the future. She went to real estate school and it was overwhelming. She decided to go back and finish. She picked herself up even though she had reservations. This also inspired Parker her son.
[32:51] Kaci passed the real estate test and then though the Tony Robbins would be really motivating. The relationship, self-esteem, confidence and everything was great.
[33:39] At the end they make a bulletin board with their primary question. Phrase the question positively.
[34:32] Kaci's question was: "What will it take for me to be the best me I can possibly be for myself and others?"
[37:11] Towards values are health, fitness and being active. You have to pick 13 of your top values. What is going to take you forward. They have to be ranked in order of importance. At the end, most people change their values.
[38:43] How Kaci felt like she lost her identity when she stopped touring. She is reinventing herself.
[40:06] How these seminars really make you think about what is important to you and what your values are.
[40:51] First you brainstorm then stop and prioritize the goals.
[41:28] Creating your top four one year goals. For Kaci get in shape, sell five houses, audition for The Voice, and take her dad to a PGA Tournament.
[47:34] Michael's goal is to finish 10 dance lessons with Kaci, finish The Hollow Tube rough draft, and an outline for their workshop, and 100,000 podcast downloads.
[50:07] Michael's primary question: "How can I even more appreciate and enjoy the wisdom, excellence, and joy within me right now"?
[50:55] How Michael is infatuated with excellence. We all have a certain level of mastery within us already. Recognizing these make creates a self-reinforcing and perpetuating thing. Actively searching for the good things within yourself.
[52:44] Michael's number one towards value is passion.
[53:39] How Dan Moreno's dad wrote him letters similar to the ones that Michael writes Parker.
[55:47] Parker wrote Kaci a Christmas letter about how proud he was of her. That is all she wants from her kids. Parker emulated Michael with an example of letter writing, and what he should aspire to.
[57:54] Teaching our children by teaching ourselves. How the meaning of life is to teach and give life meaning.
[59:17] Acknowledging little moments that give our life meaning. Things that are important are hard.  
[01:02:34] Date With Destiny is about working on yourself and relationships. It's similar to Michael's South American trips or the big medicine. Everyone could get something out of it. Event he skeptics.
[01:05:17] Making corrections to reach your port of destination.
[01:05:54] Kaci and Michael met Ryan Hudson Peralta at the event. They might have Bill Miller from Look Mom No Hands on the podcast.
[01:10:17] Kaci and Michael share stories about all of the other cool people they met.
Links and Resources:
Uncle Michael @TheHollowTube on Twitter
Uncle Michael @TheHollowTube on Instagram
Michael Bays on Facebook
The Hollow Tube Facebook Page
Kaci Bays
Date With Destiny
I'm Am Not Your Guru
Unleash the Power Within
Usher
Julianne Hough
Derek Hough
Dog The Bounty Hunter
The Voice
Crossfit Now
Dan Moreno
Ryan Hudson Peralta
Look Mom No Hands
Impress Communications
Quotes:
"It's amazing how Tony Robbins overcame his childhood and didn't place blame, but instead made a positive out of a negative." Kaci Bays
"You are what you came through. If you came through those fires, it will turn you into the person that you are ultimately going to be." Dr. Patrick Bays
"Get comfortable with being uncomfortable." Dr. Michael Bays
If you enjoyed this podcast please tell a friend. You can download our 40 Day Affirmation Challenge at The Hollow Tube. You can also look us up on Facebook, Twitter, and Instagram.