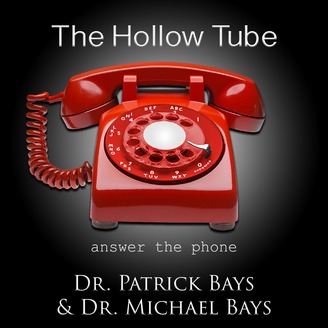 053 – Interview With Matt Prater from the Detroit Lions
Podcast: Play in new window | Download
Patrick's new stem cell company CurPoint Orthopedic Cell Based Medicine is already getting calls and interest. They have their new Orthoscan C-Arm and an ultrasound expert is one of his partners. Patrick just hired a back office person who will also be a surgical assistant. They plan to become the premier provider of stem cell therapy and then take their processes to other cities.
Michael caught up with Matt Prater the kicker for the Detroit Lions and recorded a 15 minute interview with him. Matt Prater is married to Kaci's niece. He has stayed at Michael's house, and Michael was at his wedding. Matt Prater has the NFL record for the longest field goal and the most field goal conversions at 50 yards or more and 55 yards or more. We talk about being a master of the craft in your life.
Topics Discussed Today
[02:15] CurPoint Orthopedic Cell Based Medicine is Patrick's new stem cell company. He already has patients calling in for appointments.
[04:10] Things are going well. They are really excited.
[04:16] The staff is training on the C-Arm this week. Then they will have training on the stem cells and the centrifuge process.
[05:15] There are very few people in the world using C-Arms or fluoroscopic guidance for stem cell aspiration.
[05:48] Using these tools is like having real-time x-rays.
[10:20] Michael caught up with Matt Prater in Colorado. Matt set the NFL field goal record when he was playing with the Denver Broncos. He also has the NFL record for the most field goal conversions at 50 yards or more and 55 or more.
[11:45] Matt always comes through in a clutch. This is a characteristic of greatness.
[12:57] An interview with Matt Prater of the Detroit Lions.
[14:07] When Matt performs he expects success and doesn't doubt himself.
[14:23] The difference for Matt is thinking positive and expecting positive results.
[15:17] Matt started kicking in high school. His dad saw that he had a talent for it.
[16:01] The chances of making it into the NFL are .01%.
[16:22] Matt is working on his 12th season, and he is still dedicated to his craft and always trying to improve.
[18:35] Matt had an ability and found the gift that he had.
[18:51] Before every game Matt looks through a scrapbook of family pictures and mentally zones in and relaxes.
[19:27] Matt will support his son whether he chooses to play football or dance ballet.
[20:46] Matt will be as involved with his son sports as his son wants him to be.
[21:06] Parenthood changes everything. Your priorities go from yourself and your career to being all about the kids.
[23:19] It's good to set goals. Setting realistic goals for yourself and your team is a great idea for reaching and achieving those goals.
[23:44] Matt is spending his Sunday moving and packing and having family time.
[25:29] How kids teach us how to be better parents if we listen.
[26:56] Having the mentality of expecting success and not doubting yourself. This is exactly what a great athlete would say.
[28:02] Preparation is the key so you won't snap under pressure.
[28:44] Being prepared is confidence.
[28:47] Matt gets into a positive mentality by having experience and learning from failure.
[28:58] He also puts everything into perspective and thinks about his family and his kids.
[29:18] When things were the darkest for Patrick, he would always step back and look at what was the most important.
[29:36] The only person's opinions who matter are your type ones.
[30:07] Matt was a late bloomer, and it didn't dawn on him that he was good at football until his junior year in high school.
[30:47] Matt was a walk-on as an undrafted free agent.
[35:40] What it takes to be a master. Part of it comes to longevity, because it takes time to master your craft.
[36:21] Brilliance, excellence, and consistency over time.
[37:54] Great quarterbacks like Tom Brady have already diagnosed a defense before the ball is snapped.
[40:11] The odds of getting drafted into the pros are extremely low. Matt's secret was constant dedication to his craft.
[40:49] He films and analyzes all of his kicks both good and bad.
[42:47] How luck and grace come from being prepared.
[44:30] Shaquem Griffin is missing a hand. He had amniotic band syndrome and had his hand surgically amputated when he was four years old.
[50:10] It seemed like Matt's dad was a mentor for him.
[50:44] Using books and information as your mentors. Thomas Edison did this.
[52:52] Parker works hard and enjoys the process of getting a bit better. It's all numerical and chasing another number.
[54:13] Being in the zone and having your prefrontal cortex shut down and all your inhibitions leave.
[56:01] Preparation leads to relaxation.The more relaxed you are the better you perform.
[59:19] Doing the best and being the best you can. Finish what you started or else quitting will become a habit. Persisting is what grows your character.
[01:01:18] Shout outs and thanks to Matt for doing the interview.
[01:01:35] A shout out to Parker Patrick and Michael are really proud of him for sticking with it.
[01:03:00] Thanks to all of our listeners.
[01:03:29] A 40 day self-evaluation challenge. At the end of the day, ask yourself: What did I do well today? and What could I have done better?
Links and Resources:
Uncle Michael @TheHollowTube on Twitter
Uncle Michael @TheHollowTube on Instagram
Michael Bays on Facebook
The Hollow Tube Facebook Page
Detroit Lions Matt Prater
Matt Prater
@MattPrater_5 on Twitter
Bo Eason
Tom Brady
Louis Pasteur
Peyton Manning
Tim Tebow
Jim Brown
Shaquem Griffin
Thomas Edison
Mastery
Quotes:
"The biggest thing for me is having them mentality of expecting success and not doubting myself. When you expect to make it, you are going to make it." Matt Prater
"CurPoint is destined to be the leader and preferred provider in the industry." Dr. Patrick Bays
"Patrick is definitely the needle master. My shoulder hasn't hurt at all since the injections." Dr. Michael Bays
If you enjoyed this podcast please tell a friend. You can download our 40 Day Affirmation Challenge at The Hollow Tube. You can also look us up on Facebook, Twitter, and Instagram.