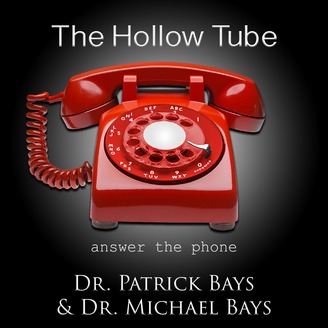 052 – Sleepless in Seattle
Podcast: Play in new window | Download
Every summer I take Parker to visit his Uncle Pat in Seattle. This has become our tradition. This year Kaci and Parker's girlfriend, Olivia, joined us. The first thing that hits me once we arrive is the smell of that crisp, Pacific Northwest air. It instantly brings me back. I think that's what I love most about Seattle.
There's also something really special about that 30-minute ferry ride to Bainbridge Island. We park Pat's black BMW 750i and head up to the passenger deck to catch up over a glass of wine. There is this moment as we watch the Seattle skyline get smaller, and we realize that we've left our hectic lives behind for a week. It's like hitting the reset button. There's nothing like it.
This podcast was recorded live from uncle Pat's back deck on our last morning. We were able to convince Kaci to put on the headphones and pull up a microphone to help us recap our week.
We cover everything from the World War II historical sites we visited to the pros and cons of Tiger Walking. We'll tell you where to find the most delicious Asian noodles ever and the best clam chowder in Seattle.
Remember when Uncle Pat nearly burned down his man cave? We went there to inspect the aftermath. And finally, my brother, Dr. Patrick Bays – The Needle Master – reveals the name of his new stem cell company.
And now without further ado, here is Uncle Pat, Kaci and yours truly live from Pat's back deck on Bainbridge Island.
Topics Discussed Today
[03:40] Michael, Patrick and Kaci live from Pat's deck.
[04:26] They are sitting on a high bluff overlooking a ravine. Pat purchased the house because of the great view. They can see ships and the Space Needle.
[05:44] This is where the first podcast started.
[06:13] Michael's morning routine is sprinkling bird food on the railing and watching the squirrels eat while the ships come in.
[09:42] Michael accidentally left a door open this morning and another squirrel went into Pat's house, but Michael was able to coax it back outside.
[10:00] They went to Port Townsend where they make boats. They have a favorite Asian Noodle place they go to. They also discovered an open mic night featuring people from all over the country.
[14:21] An Officer and a Gentleman was filmed in Port Townsend.
[14:38] Double Jeopardy was also filmed there.
[15:08] They went to Lynnwood and visited the Japanese Memorial.
[15:37] An eagle just flew by right on cue.
[16:06] Bainbridge is a beautiful place to live and a lot of the Amazon employees are moving their.
[16:34] The Bainbridge ferry ride is perfect for unwinding.
[16:54] They went to Pike Place Market and they had clam chowder at Jack's world's famous crab shack.
[18:06] Jack has been there since 1982, and he is now performing with Paul Simon's band.
[19:39] Having a sentinel goal in mind and sometimes getting distracted by life.
[20:44] Everybody went over to Pats new office and got injected.
[21:03] Kaci has tennis elbow.
[23:16] Anne Boleyn was beheaded by a professional swordsman. Patrick uses a similar technique and never allows the patient to see the needle.
[23:50] The pain in Kaci's elbow is almost completely gone.
[24:36] Michael was pleasantly surprised by Patrick's needlework. He is the Needle Master.
[25:04] The key with injections is to use the smallest needle that man makes. Like a 30 gauge needle. Take your time and use some Lidocaine.
[27:08] The big reveal…. the new name is CurPoint. Lindon Leader felt that each word was very pictorial and people would know exactly what they were talking about.
[28:17] Patrick is working on everything to get the business open, and he and Michael are going to train on stem cells.
[29:41] The FDA is cracking down on charlatan stem cell clinics.
[30:05] At CurPoint in Seattle the stem cells will be taken from bone marrow C-Arm under strict surgical operative conditions. Everything will be surgically based.
[31:11] The two components are the extraction of the stem cells and injecting the stem cells into soft tissue. They will be using ultrasound to see exactly where the stem cells are going.
[32:19] They went to the Japanese Internment Memorial in Lynnwood.
[33:04] About a 150,000 Japanese Americans were sent to internment camps after we declared war on Japan.
[33:33] Bainbridge Gardens was started by one of the individuals in the internment camp.
[34:42] At the high school graduation, they left some seats empty in honor of the high school kids who were shipped off to the internment camps.
[35:02] They put the Japanese kids who were on the baseball team all in the game before they were shipped off, so they could at least have played.
[35:22] If you're ever on Bainbridge Island, make sure to take a trip down to this museum.
[36:34] They took Parker to the local high school to practice shot put and discus.
[37:41] Parker threw the shot put out probably about 50 feet. Patrick had a personal best of 17 feet. Michael did about 24 feet and injured his of the rotator cuff.
[38:20] Pat and Michael also had a pull up competition. Patrick has a swan like technique. They also had a self-defense demonstration. Which ties into their situational awareness podcast episode.
[41:04] Patrick would switch to instant aggression in that situation. Michael would plan a strategy.
[42:33] Tiger Walks and Michael cowering in the dishwasher.
[43:25] Tiger Walking is planting your toe first and then your heel.
[46:16] Everybody went to the man cave or the sight of the fire. Patrick is limited to two candles there now. They played pool and drank scotch. They also watched movies in Pat's theater room.
[47:42] The wanted to watch a scary movie and chose Mother. It was one of the worst movies that they have ever seen.
[48:35] Michael probably dropped ten calibrations of consciousness by watching the movie Mother.
[49:01] Surprisingly, this movie got some good reviews. This movie was terrible. We would love your feedback on this movie.
[53:03] Life is not always going to be a direct flight. Enjoy the journey and experience what is around you.
[53:59] Casey has learned that uncle Pat has a construction addiction, and they need a reality show called My Next Project.
[54:45] Patrick is very goal oriented and probably took it to the next level with his house.
[55:29] Everyone has had a great time and has loved visiting uncle Pat at his house on Bainbridge Island. It has been great having Parker and Olivia around.
[56:00] Shout outs to Amy Wheeler and Tyson Neilson.
Links and Resources:
Uncle Michael @TheHollowTube on Twitter
Uncle Michael @TheHollowTube on Instagram
Michael Bays on Facebook
The Hollow Tube Facebook Page
Kaci Bays
Port Townsend
Hanazono Asian Noodle
Jack's Fish Spot
Pike Place Market
Joseph Campbell
Anne Boleyn
Lindon Leader
Bainbridge Gardens
Lessons from Lakota Elder Basil Braveheart
Situational Awareness and Leaving Yourself an Out
Mother
Quotes:
"We are living the dream." Dr. Patrick Bays
"You can always keep your passion in your heart and always be working towards that without abandoning your responsibilities." Dr. Michael Bays
"Following your passion is what you guys are doing with this podcast." Kaci Bays
If you enjoyed this podcast please tell a friend. You can download our 40 Day Affirmation Challenge at The Hollow Tube. You can also look us up on Facebook, Twitter, and Instagram.