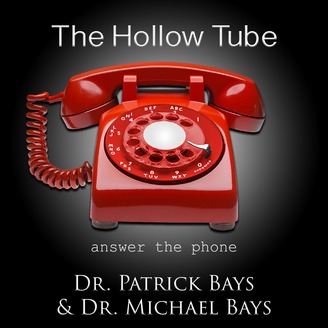 055 – The Power of Your Story
Podcast: Play in new window | Download
There is power in story. Story can be used to introduce, persuade, influence, and more. Michael kicks off the show with a story about the lowest point in his life. He recently attended a public speaking workshop by football great Bo Eason and this was the assignment. This point is what Patrick and Michael have referred to as a sentinel event in past episodes.
Exciting things are happening for Patrick with his medical practice and his new stem cell clinic. He met with his first patient who is the father in law of one of his partners. Patrick also shares his vision for being a leader in stem cell therapy and always making sure things are done in an ethical way. He also talks about the importance of being able to recognize and act on opportunities when they present themselves.
Topics Discussed Today
[05:44] What if you could use your story to influence and inspire others? Telling your story can carry everything you do in life.
[06:27] Patrick had his first CurPoint patient today. He was looking at him not only from the perspective of a doctor but also the perspective of a scientist.
[10:01] Michael can envision Patrick telling his story to introduce and explain the benefits of his new stem cell clinic CurPoint.
[10:27] Patrick wants to be a leader in stem cell therapy but do it the right way and ethical way.
[11:25] Patrick and Michael both have a growth mindset.There are a lot of exciting things on the horizon for both of them. They are frequently going through personal and professional reinventions.
[11:59] The importance of spotting opportunities and being willing to act upon them.
[12:44] Taking care of patients is a job for Patrick. He is living out his calling.
[13:22] Most of the doctors Michael's age are thinking about retiring. Michael doesn't think he'll ever retire he will just move on to his next thing.
[13:54] One of the things he sees himself doing is public speaking.
[14:03] He went to a speaking conference that was held by Bo Eason the former pro football player.
[14:47] Bo Eason asked Al Pacino what does it take to be the best and Al Pacino's reply was you have to have more stage hours than anyone else.
[15:32] Bo now does public speaking and workshops where he teaches people about the power of story.
[16:12] Michael has been preparing for this workshop since May. The assignment was you have to write a story about the lowest point in your life. This is what we've referred to in the past the sentinel events.
[16:32] Sentinel events are beyond seminal events. A sentinel is more like a guardian, because they are transformative.
[17:32] Sentinel points are major life-changing events. We may only have 3 to 5 of them in our lifetimes.
[17:53] Sentinel goals are things that we have preordained and visualized and achieved through a lot of hard work.
[18:19] Sentinel events are random and unplanned.
[21:09] How Chris Voss used trial and error as a negotiator.
[22:28] The story of how people rise up through the ashes. No one cares about someone who has never had to struggle. The journey is watching someone transform and come out a better person.
[24:10] When telling your story don't come off as a victim.
[24:43] Using victimhood to put power and control over people. The elite state can control the victims.
[26:56] The only way to grow is to feel discomfort and get out of your comfort zone.
[27:27] The great stories are in the editing. It's not when there's something left to add its when there's nothing left to remove.
[29:21] The key to being a master is finding out what you can be a master of. You have to have a clear vision and have a propensity for that activity.
[29:54] You also need the constant feedback of a coach.
[30:34] Find the best and emulate them. If you have the aptitude for it your body will adjust.
[34:57] The first instinct to consider is the emotional. Michael was really nervous leading up to sharing his story at the event.
[37:47] There's a difference between rehearsing and reliving. When you relive an experience you put yourself back into that emotional space.
[38:08] Gaining control of that emotion makes your story unstoppable.
[39:52] Michael signed up with an acting coach, and he signed up to give a series of talks at the University of Arizona.This will force him to get through his fear of presenting something personal.
[40:56] There are three critical steps to any presentation. Number one: Come out of the blocks with a story.
[41:32] The second thing is to train on three critical steps and back them up with a story.
[43:31] Make your offer and then close with another story.
[45:52] How there is really one true sentence to summarize your story.
[47:42] Use the space between, so you don't step on your story.
[48:08] When you have a dream take massive action the rest of the stuff will figure itself out along the way. The hardest part is starting.
[49:09] How happiness is just a construct that we have invented.
[50:00] A sense of peace and accomplishment is from achieving something.
[50:33] You have to enjoy what you're doing and love the process.
[53:48] There's nothing in the future that will make you happy you have to enjoy the process of living.
[54:11] Happiness is a state of mind that is found in the present moment.
[55:58] Patrick has a birthday coming up tomorrow. Birthdays are irrelevant to him, he is thinking about the next goal he wants to accomplish.
[58:00] A letter from Martha Graham to Agnes DeMille.
[59:53] The next time you are at an event try answering questions with a story.
Links and Resources:
Uncle Michael @TheHollowTube on Twitter
Uncle Michael @TheHollowTube on Instagram
Michael Bays on Facebook
The Hollow Tube Facebook Page
Bo Eason
Never Split the Difference: Negotiating As If Your Life Depended On It
Peak: Secrets from the New Science of Expertise
Bo Eason Personal Story Power Event
Lindon Leader
Martha Graham
Agnes DeMille
Quotes:
"Your walking around right now with everything you need to make yourself better. I'm going to put you in a position to be successful." Dr. Patrick Bays
"What I liked most about Bo Eason was the way he coaches. He speaks in short fast sentences like a football or basketball coach." Dr. Michael Bays
"We are trying to analyze everything from a patient centric standpoint and this is just one more arrow in our quiver." Dr. Patrick Bays
"The more personal your story the better, because people can see you in your story." Dr. Michael Bays
If you enjoyed this podcast please tell a friend. You can download our 40 Day Affirmation Challenge at The Hollow Tube. You can also look us up on Facebook, Twitter, and Instagram.