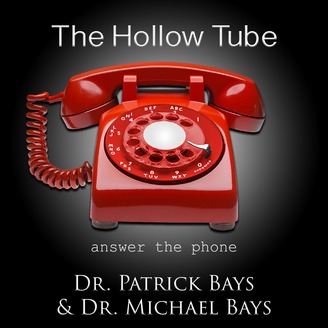 056 – Beating Resistance and Turning Pro
Podcast: Play in new window | Download
Have you ever bought a treadmill or a set of weights and used it as a clothes rack?
Have you ever wanted to be a writer, a speaker or a nurse? Have you ever wanted to make music or start a new business? Perhaps a stem cell company? Have you ever had a vision of the person that you might become but just can't take the steps to move forward and realize that vision? If so, you are not alone. We've all been through it

Resistance is what is keeping us from realizing our dreams. Resistance with a capital  r is a universal force that keeps us from putting our ass where our heart is. Resistance has one job – to destroy creativity and sabotage aspirations. Resistance is the most dangerous and destructive force there is.
On this episode, we're bringing back Chad Smith. Chad was featured on Episode 29 a Moment of Clarity. Chad overcame drug addiction, and now he has aspirations of becoming a world renowned DJ and writing and producing his own music. Today, we identify the Resistance and what is holding Chad back. We also share tips on how to beat that Resistance and go from an amateur to a pro.

Topics Discussed Today
[03:24] Michael shares the humbling experience of trying to start a new job at the VA after having a detached retina. He shares the very moment he decided to turn pro and the no BS encouragement he received from Dr. Patrick O'Brien, and how Dr. Aubrey Baker wouldn't cut him any slack.
[08:17] Beating Resistance and Turning Pro with Chad Smith.
[11:42] Resistance is the force that keeps hanging us up. The more virtuous our impulse, the greater the force of Resistance.
[12:28] Chad shares how resistance is affecting him in several aspects of his life.
[12:36] Chad is a DJ and he produces his own original music.
[14:36] Chad shares how Resistance is making writing music more and more difficult for him.
[16:13] Understanding the concepts and getting more knowledge about how Resistance works is helping Chad to understand how to overcome and push through it.
[19:13] Chad makes two hours a day for gym time.
[20:11] He is thinking about doing some of his writing at a coffee shop and treating it more like an office experience.
[21:14] Sitting down every day is professional doing it once in awhile is amateur.
[23:13] How persistence is one of the keys to preventing Resistance. Not setting a clear goal is one of the problems that people have when they struggle with accomplishing something.
[24:23] Break things down. Find goal oriented markers and hit those steps.
[25:13] Your specific goal has to be rigorous.
[26:35] How all artists struggle with confidence and whether their work is good or not. It's really about just doing it.
[27:41] Chad shares his sentinel vision.
[29:20] Chad wants to tap into the spiritual thing that music does for him.
[30:05] To get creativity to flow through you, you need to show up every day.
[31:25] Patrick had a goal of being called doctor. He also upped the ante and wanted to be first in his class.
[31:58] His sentinel goal for his stem cell clinic is to have an IPO. He wants to be the preeminent leader in stem cell-based orthopedic medicine.
[33:13] Do whatever it takes to go deep into projects. People who really care about you will support you.
[33:42] Using dogged determination to complete a tangible goal.
[36:53] The power of controlled nervousness.
[39:57] How important it is to set your workspace up as a sacred space.
[42:09] Have a crystal vision, figure out the secret, and invest yourself mind, body, and soul.
[43:57] Competing with your own mind and slicing Resistance to bits.
[45:01] Chad likes the idea of treating himself like a business and starting every week asking what his business needs to accomplish.
[47:39] The beauty of coming in humble and letting your performance speak for you.
[48:01] A pro is able to self validate and always growing and learning.
[49:33] Patrick is developing critical mass for his stem cell center. People are excited about it including Lindon Leader.
[49:43] Once people come along for the ride you are unstoppable.
[49:54] A pro helps others. Always have a mentor and always be a mentor.
[54:40] Going all in and doing it for the love of the work itself. If so, everything works itself out.
[56:57] Turning pro isn't a big mystery, it's just an act of will.
[58:23] Action Steps: Get The War of Art and Turning Pro by Steven Pressfield.
[58:45] Answer these 3 questions in your Hollow Tube notebook: What's the one thing you would be doing if Resistance wasn't holding you back? How is Resistance showing up in your life? What is one small step you can take right now to beat Resistance?
Links and Resources:
Uncle Michael @TheHollowTube on Twitter
Uncle Michael @TheHollowTube on Instagram
Michael Bays on Facebook
The Hollow Tube Facebook Page
The War of Art
Turning Pro
Books by Steven Pressfield
The Legend of Bagger Vance
Chad Smith featured on Episode 29: A Moment of Clarity
Lindon Leader
Quotes:
"The starting tomorrow thing is Resistance and that is what hangs all of us up." Dr. Michael Bays
"Have a clear vision of what you want to accomplish. One of the keys to preventing Resistance is persistence." Dr. Patrick Bays
"Music is my passion and my calling. I have been seeing a lot of Resistance lately. Especially, when it comes to sitting down and writing." Chad Smith
"Most of us have two lives. The life we live and the unlived life within us. Between the two stands Resistance." Steven Pressfield.
If you enjoyed this podcast please tell a friend. You can download our 40 Day Affirmation Challenge at The Hollow Tube. You can also look us up on Facebook, Twitter, and Instagram.