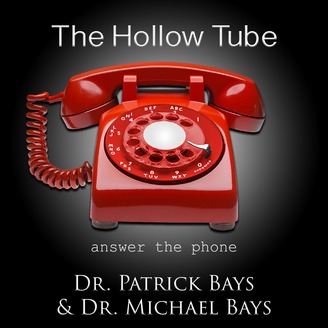 058 – Minimalism, Diaphragmatic Breathing, and Jiu Jitsu an Interview with Steve Maxwell Part I
Podcast: Play in new window | Download
What would it be like if you had to pack up everything you own and move to the other side of the world, how long do you think would it take? A month? A week? About 10 minutes?
On this two part episode of The Hollow Tube podcast, we bring you Steve Maxwell. Michael first heard about Steve four years ago on Joe Rogan, and ever since then he knew he wanted to talk to him.
He's is a true citizen of the world. He travels the globe with everything he owns in a 30 liter backpack teaching Gracie Jiu-jitsu, physical fitness, and functional mobility. We connected with him while he was in Moscow.
On this episode, Steve is going to take us through the history of Jiu Jitsu and how he got involved with the legendary Gracie family. He'll explain how he became a minimalist and what it took to go from living in a big four story brownstone in Philadelphia to living out of his small backpack all over the world.
Steve's also going to reveal his morning routine and teach us the "secret breathing techniques" of the jiu jitsu masters that we can use to improve our physical fitness, athletic performance, and prolong our lives.
Topics Discussed Today
[04:09] Steve is a digital nomad who roams the world with everything he owns on his back. He teaches Gracie Jiu jitsu and self defense.
[04:58] Steve shares what is in his backpack. Clothes, toiletries, and a workout device.
[06:47] Steve has gis stashed all over the world.
[07:39] Steve grew up in a humble home and always liked things to be simple.
[09:41] As a family man, Steve accumulated a lot of things. He discovered that the stuff begins to own you. You don't own the stuff.
[10:17] After his divorce, he lived in a camper van for three years.
[12:33] When you become a minimalist, you really own your stuff. Steve was really feeling the weight of his possessions. He didn't start out with a small backpack. He started with a wheeled carrier that was much too big and heavy to lug around.
[13:47] Tom Bihn bags are really great bags.
[15:09] All of Steve's clothes can be washed in the sink of a hotel, and they will be dry in a couple of hours.
[16:39] The Japanese created a new style of jiu jitsu called judo. Brazilian jiu jitsu is like judo in a time capsule. Judo became an Olympic sport. Brazilian jiu jitsu or judo became a fighting sport.
[18:25] Brazilian jiu jitsu is ground fighting.
[18:49] Steve trained with the Gracie family.
[20:00] A lot of the techniques were modified for the smaller guy. Gracie jiu jitsu is an educational style with an emphasis on self-preservation and self-defense.
[20:31] Brazilian jiu jitsu is more of a sport.
[23:38] The jiu jitsu masters always choose nasal breathing and never ran out of breath.
[26:06] Mouth breathing literally shaves years off of your life. Awareness is the first step to correction. You may have to take a couple steps back before moving forward.
[27:04] Learn to breathe through the diaphragm and only breathe through your nose.
[28:22] Special ops teams train their forces with breath work.
[29:14] Start with walking and read The Oxygen Advantage.
[35:30] The 10 second rule is if you can't make something work within 10 seconds, you should let it go.
[36:30] Train within your breath. If you get out of breath, your training too hard.
[42:33] Steve begins his morning routine with various massages of the eyes and the head and the ears and eye exercises. He does clicking of the teeth and tongues rolls. He does thyroid massage and tapping  various pressure points in the body.
[43:50] He also does various massage of the organs and pressure points. He also does mobility drills.
[46:22] In Steve's former life, he felt like something was missing. When he was at work. He wanted to be home. When he was home. He wanted to be at work. He and his wife were drifting apart.
[46:55] After he and his wife broke up, and he got over the initial shock. It was almost like a feeling of relief.
[47:23] Not everyone should be a minimalist, but it wouldn't hurt to take a hard look at the materialism in your life.
[52:01] When Steve gets sick, he goes in a dark room and rests and fasts and lets his body heal. He doesn't really believe in doctors.
[53:52] Conscious breathing is a real thing.
[54:00] Three action steps:
[54:06] The nose is for breathing, the mouth is for eating.
[54:47] Train within the breath.
[55:26] The more you own, the more it owns you.
Links and Resources:
Uncle Michael @TheHollowTube on Twitter
Uncle Michael @TheHollowTube on Instagram
Michael Bays on Facebook
The Hollow Tube Facebook Page
Steve Maxwell
Steve Maxwell on Facebook
@SteveMaxwellSC on Twitter
Steve Maxwell on Instagram
Tom Bihn
The Oxygen Advantage: The simple, scientifically proven breathing technique that will revolutionise your health and fitness
Toxemia Explained: The True Interpretation of the Cause of Disease
Health Via Food
Stuart Wilde
The Journey Beyond Enlightenment: The Next Step in Your Personal Transformation
Silent Power
Infinite Self: 33 Steps to Reclaiming Your Inner Power
The Art of Meditation by Stuart Wilde
As a Man Thinketh
John Randolph Price
Ernest Holmes
Joel S. Goldsmith
Florence Scovel Shinn
Louise Hay
Neville Goddard
Rhonda Byrne
The Magic (Secret (Rhonda Byrne))
Joe Rogan
Gracie Jiu Jitsu
Quotes:
"I was very happy wearing the same three t-shirts and same three pairs of shorts every day." Steve Maxwell
"If I couldn't get everything in my apartment moved in 20 minutes, I had too much stuff." Steve Maxwell
"The stuff begins to own you. You don't own the stuff." Steve Maxwell
If you enjoyed this podcast please tell a friend. You can download our 40 Day Affirmation Challenge at The Hollow Tube. You can also look us up on Facebook, Twitter, and Instagram.