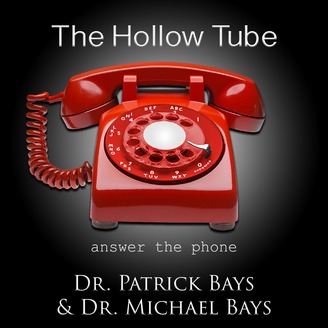 064 – Where We Find Meaning Through the Power of Our Stories With The Audience Whisperer: Kerry Mensior
Podcast: Play in new window | Download
Have you ever had to make a split second life-or-death decision? Have you ever had to make a critical life or death decision under extreme and chaotic circumstances? On this episode, Pat and I are proud to bring you a master storyteller and teacher -The Audience Whisperer, Kerry Mensior. He's going to tell us about a day at the office with the San Diego PD and a couple of close calls he had with active shooters.
He'll also takes us through a powerful mental exercise he calls the "Shoebox Analogy" that can be used to deal with painful, recurring  memories that keep looping over and over in our heads. Then he shares a communication technology called BANK-code that we can use to quickly determine our predominate personality type and the personality types of anyone we encounter. Armed with this knowledge we can communicate more effectively with our colleagues, coworkers, clients, loved ones, and kids.
Topics Discussed Today
[07:13] Kerry was on a ballistic missile submarine in 1983. The subs had 8 warheads which meant they were carrying 128 nuclear weapons. He was a sonar technician. The eyes and ears of the ship.
[08:42] It was mind-boggling for Kerry that he could be the supervisor for the sonar techs at 19 years old for a multibillion-dollar nuclear submarine. Kerry did have good training which also got him interested in being a trainer.
[10:01] It was a scary time during the Cold War and the Russians had some really good submarine te
[14:09] Kerry taught himself some programming on board the sub and they read a lot.
[15:48] After the sub, he became a reserve officer for the San Diego PD. He moved from the military to full-time police work.
[18:59] One officer could have 20 or 30 contacts with people on one shift a very small percentage of those contacts end up with the use of force.
[21:11] Kerry was involved in two shootings.
[21:14] One involved a woman who had mental problems who had stopped taking her meds and started drinking. She ended up getting a gun and firing at some neighbors.
[22:47] She pointed her gun at Kerry and his partner, and they didn't really have a choice about what to do.
[23:04] In another situation he had a standoff with another man with mental problems who appeared to have an AR-15 rifle. When faced with these situations law enforcement officers don't have a choice about what to do.
[25:25] In order to keep control of your emotions in a stressful situation, you need to pre-plan your actions ahead of time.
[27:40] How do we not lose our cool in these tense situations? Pre-plan how you are going to react. You could also have some compassion for this person, and why they're doing whatever behavior they are doing.
[31:46] Kerry's company supplies people with access to information so that they can use pre-planned information to handle tense situations.
[32:40] The first thing you need to do is know your communication style and know the other person's communication style.
[33:26] You can discover your personality type with Bankcode testing. You can also understand your child's communication style.
[36:11] Bankcode allows you to speak to other people with their values.
[37:54] We are a mix of all four personality types, but we do have a predominant one.
[41:09] Understanding your personality type is hugely valuable, especially if you feel like an outsider.
[43:47] Bank is the first personality assessment that is intuitive and easy to implement.
[46:02] Kerry shares a story about how he spotted all of the different personality types while visiting the Louvre.
[46:14] A personality type can be determined in 3 minutes or less if allowed to ask questions.
[46:46] When you know what language to speak you can develop instant rapport.
[48:58] Kerry used one of Chris Voss's techniques in a business negotiation.
[51:07] If your dealing with recurring issues. Use the shoebox method.
[52:45] Say there's a shoe box in your closet that smacks you in the head. The box is filled with photographs of your memories.
[53:39] Put the photographs or the memories back in the shoe box and put them in the closet and close the door.
[54:20] A time will come when that shoebox won't hit you when you open the closet door.
[55:36] When you choose to pull that shoebox down you will grow from the incident.
[59:45] Patrick was impressed with Kerry's humility.
[01:00:14] A lot of who we think we are is because of the stories that we tell.
[01:01:09] Sentinel moments can either crush us or make us stronger. That is where the gold is buried.
[01:02:20] All the images of our memories have transformed us into the multi-faceted person that we are today. That's our story.
[01:04:50] When we tell our story from the perspective of a narrator and not a victim. our brain integrates better.
[01:05:27] Tell your story it will heal you and empower you.
[01:06:56] The best way to communicate with someone is to speak their language.
[01:07:36] Blueprint, action, nurturing, and knowledge. These are the four personality types.
[01:08:13] Go back in your mind when you were young to unlock your personality types.
Links and Resources:
Uncle Michael @TheHollowTube on Twitter
Uncle Michael @TheHollowTube on Instagram
Michael Bays on Facebook
The Hollow Tube Facebook Page
Episode 63 – "Why Not Me?" with Tanmeet Sethi, M.D.
The Audience Whisperer
@HappyCop on Twitter
Bankcode Personality Test
mybankcode.com/victory
Hippocrates Four Temperments
DrJoanRosenberg.com
Dr. Dan Siegel
Bo Eason
Jill Bolte Taylor- My Stroke of Insight
Never Split the Difference
If This Is a Man and The Truce
Quotes:
"It's mind-boggling that I could be the supervisor for the eyes and ears of the ship at 19 years old on a multibillion-dollar nuclear submarine." Kerry Mensior
"Everything has been about contribution and personal growth. I've been very lucky to find occupations that have allowed me to do that and receive a paycheck." Kerry Mensior
"You can always tell a pro because they always acknowledge other pros successes." Dr. Michael Bays
"The purpose of life is to teach. Kerry has embodied that purpose with humility and dignity." Dr. Patrick Bays
If you enjoyed this podcast please tell a friend. You can download our 40 Day Affirmation Challenge at The Hollow Tube. You can also look us up on Facebook, Twitter, and Instagram.