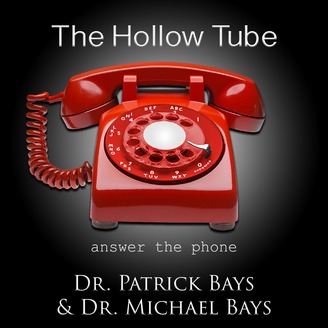 019 – Who Will You Be When the Big Storm Comes
Podcast: Play in new window | Download
Today's Episode:
Today's show is going to be about who will you be when the big storm comes. When something catastrophic happens how will you handle it and what type of person will you be on the other side. Before diving into this topic, Patrick and Michael catch up and then start talking about the importance of making incremental changes over time to achieve a really big goal. They also talk about the affirmation challenge and Patrick shares insights about think keys.
We also discuss how to up your game by having a coach and how imitation can lead to improving and actually rewiring your brain to become better. We also help our niece Brooke out with some advice about having a plan and visualizing the future to get what she wants. We also discuss free will and the importance of asking what we are here to do. We talk about the hurricanes and weather changes, and Patrick shares a story about the earthquakes and volcanic eruption he witnessed when stationed in the Philippines.  
Topics Discussed Today
[04:56] Patrick's weekend and how all of the fire and red has cleared up in Seattle. Then when he flew to Spokane everything was dark from the fires. The smoke was really bad.
[06:43] Michael and his family had a baby themed birthday celebration for his wife Kaci.
[07:36] The surprise of the surprise dance lessons and the quest for dancing shoes.
[09:59] Michael's son Parker is going to throw shotput and discus. If you want to level up, you need to find a coach.
[11:57] Making small adjustments, keep showing up, and repetition is the key in the hollow tube.
[13:42] Michael and crew went to see It, and it was a good movie.
[15:25] How Michael and Patrick went exploring when they were kids.
[17:08] The affirmation challenge is still going on. Melissa put a post on the Facebook page she is not a victim or a survivor.
[18:03] Think keys are something that you think about when you are uncomfortable in a situation. The three types of people and all of your energy going to type ones.
[20:45] Being a survivor and having that in your bank account and being a warrior that can accomplish anything.
[21:37] Michael's affirmation that he has been working with and the phases he has gone through. Now he is in the teaching or learning phase.
[25:00] How people follow actions and they listen to words. Be action oriented to have people follow you.
[25:40] How we learn good or bad habits from imitating other people. If you watch someone and imitate them, you will rewire the neurons in your brain.
[27:14] Working out with people who are better than you or playing up.
[28:26] How it takes 10 years to become an expert doing something repetitively over time.
[30:30] Listener question from Michael and Patrick's niece. She wants to move to California and find her dream job. She wants independence in all aspects of her life.
[31:45] How it is important to have a plan and visualize how you want your life to be in the future. Working for someone else isn't independence. Celebrity stylist would be an independent option, but clothing buyer may be safer.
[34:58] The concentric circle think key. Ripples where a stone lands are greater. To get established she needs to be near the bullseye.
[37:14] The importance of being goal oriented with a crystallized vision and write it down.
[37:48] Taking a breath and starting from a place of gratitude and finding a mentor.
[40:17] Free will and the decision tree and making decisions based on independent thought.
[42:38] How people respect older doctors because they seem wiser and have experience.
[43:37] How hurricanes are getting more intense, but there are less of the severe storms. Our interaction with the environment is precarious.
[46:56] Patrick was in an earthquake in the Philippines when he was a naval doctor. The earthquake moved the fault line under a volcano that erupted.
[52:05] Volcanoes and pyroclastic volcanoes and how Patrick was there when the volcano erupted and there were volcanic earthquakes. The lush green jungle turned into a gray sludge.
[56:00] How there were monkeys walking hand in hand to the village below after the volcanic eruption.
[57:34] Evacuating 30,000 people after the volcano because there was no power and no water. Using ships from the Gulf War.
[01:05:57] The velvet voice of Kaci Bays.
Links and Resources:
Uncle Michael @TheHollowTube on Twitter
Uncle Michael @TheHollowTube on Instagram
Michael Bays on Facebook
The Hollow Tube Facebook Page
Fyodor Dostoyevsky
Edwards Deming
It
Malcolm Gladwell
Machiavelli
Does Harvey Represent a New Normal for Hurricanes?
Kaci Bays
Quotes:
"Make small incremental changes for outstanding results down the road." Dr. Patrick Bays
"Sooner or later, something is going to come along that makes us feel punched in the gut." Dr. Michael Bays
"Anyone who has gone through a traumatic ordeal is a survivor." Dr. Patrick Bays
"Don't get hooked on your story to keep yourself chained to the past." Dr. Michael Bays