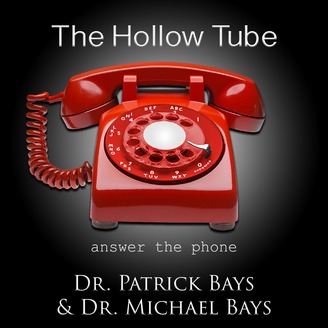 036 – Connor Olive's Life Transition
Podcast: Play in new window | Download
Special guest Connor Olive is here to talk about a life transition he is going through. Connor is a 17 year old honor student, athlete, and musician who is going through a transition in his life. At The Hollow Tube, we like to talk with men and women who are going through transitions and thinking about what is going on in their lives. Patrick is watching the Super Bowl, so Michael and Connor are featured on this episode.
We talk about and listen to some of Connor's music. Connor shares his passion about music and his big vision for the future. Connor understands the importance of focus and has even given up football to spend more time on the thing he loves. Michael asks Connor important questions about his life's goals and shares wisdom from his perspective.  
Topics Discussed Today
[02:47] Connor recently decided he didn't like the time commitment that high school football has taken. It was 6 1/2 hours out of his day. Music is what he wanted to focus on.
[03:30] Connor is also taking AP or advanced placement college level classes. You get a 5.0 for an A in an AP class.
[04:15] His whole family thought quitting football would be a big change, but they were supportive and respectful of Connor's decision. Plus they would have more family time.
[06:49] Connor plays piano and one of his songs were picked up on European radio.
[08:00] Connor's big vision is performing shows. We listen to his song I don't know on Spotify. He goes by the name Jovian.
[09:41] Connor writes his ideas in his phone, then he makes a beat, and goes from there.
[10:53] Connor's big vision. Is to create rap music with him and a DJ like Scott Golden. He is hoping to make enough to pay rent by the time he graduates. He is also graduating a semester early and wants to work in the music industry as he builds his music career.
[15:28] How focus is required to achieve your big vision.
[17:59] Where focus goes energy flows. Connor has written down his goals and plan to paint the picture of where he wants to be.
[19:31] Music is Connor's trigger. Connor collaborated with Gucci High Waters on Soldier.
[24:33] Connor's Uncle Steve influenced his interest in music and ambient music. Steve suggested Connor quit sampling and start singing himself.
[25:51] Connor says he is introverted and naturally depressed. Making a difference and making a connection will elicit positive emotions and help Connor and others.
[27:05] He is willing to sacrifice everything for his music.
[27:38] His sister is his biggest encouragement along with Scott and some other friends. His mom is also into the idea of pursuing music.
[29:00] The idea isn't to skip college. It is just to take time to focus all of his energy.
[31:03] Connor thinks music is why he is here. It makes a difference to him and other kids or people who may be depressed.
[32:45] Connor explains how the world seems chaotic and there is a lot going on to him. We are exposed to a lot. Our brains are designed to help us survive. The fight or flight scenario was to our advantage in the past.
[34:06] Five negative emotions and only one positive emotion of happiness.
[35:36] Taking steps towards your big vision. Will manifest positive emotions. These steps make anxiety and fear drop away.
[37:07] Making it means insane happiness and peaceful comfort. Connor would feel gratitude because this is a business that requires people.
[38:32] Being grateful is the secret to success. Make gratitude part of your discipline.
[46:08] Connor hasn't promoted his music, but he is getting thousands of plays.
[47:28] Always take steps forward and keep working on your song.
Links and Resources:
Uncle Michael @TheHollowTube on Twitter
Uncle Michael @TheHollowTube on Instagram
Michael Bays on Facebook
The Hollow Tube Facebook Page
Carl Sagan
Neil deGrasse Tyson
Stephan Hawking
I don't know by Jovian on Spotify
Soldier by Jovian on Spotify
Songs by Jovian on Spotify
Scott Golden
GucciHighWaters
Quotes:
"I want to make a living out of performing music." Connor Olive
"When you want to achieve something really big focus is required to achieve that big vision." Dr. Michael Bays
"Comparing myself to others is something that I'm really bad about." Connor Olive
"What you have to do is compare yourself to yourself and who you were yesterday." Dr. Michael Bays
If you enjoyed this podcast please tell a friend. You can download our 40 Day Affirmation Challenge at The Hollow Tube. You can also look us up on Facebook, Twitter, and Instagram.