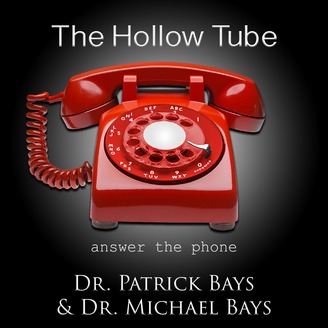 037 – Where Awareness Goes Energy Flows
Podcast: Play in new window | Download
When two people are in an argument or having a debate the first person to lose is the first person to lose their composure. We talked about this today along with the signs of losing your composure. We also talked about how tactics to shut down to debate are the opposite of free speech. Patrick also shares a great to learn the art of debate.
Michael has a Bill & Bear update and tells the story of how bill is now able to get in touch with him. Then we discussed  last week's  interview with Connor Olive. We explore the relationship of mathematics and physics with music. We also talk about depression in young people and depression in creative people. We also touch on emotions, sentinel goals, and some of our topics for next week.
Topics Discussed Today
[04:47] We have been having a lot of positive feedback about the podcast.
[06:53] Signs of composure loss include raising the volume, personal attacks, profanity, and roadblocks or terminating civil discourse. Calling people names and putting them in groups means you can't debate them with logic.
[09:26] If an argument you are using for a debate is a known lie, you have lost the argument.
[10:27] Deciding if a glass is half empty or half full and debating it, then switch points of view.
[15:10] How shouting down and using other tactics to shut down a debate is the antithesis of freedom of speech.
[16:33] Discovering who our target audience is and keeping in mind we have younger listeners too.
[18:34] Bill & Bear update. Bear has been running around at the Walmart in Benson AZ. Michael got a call about him, and the people found Bill and called Michael. Bill requested Albuterol. Michael drove around Walmart and found Bill. Now Bear's dog tag is Bill's way to contact Michael.
[27:36] We had Connor Olive on last week. He is an honor student and musician. A lot of the young people we have talked with are thinking about taking a gap year.
[27:36] We had Connor Olive on last week. He is an honor student and musician. A lot of the young people we have talked with are thinking about taking a gap year.
[29:38] Patrick was interested in the relationship of mathematics and physics with Connors musical ability.
[30:07] Elements of music like the form, meter, notes, pitch and tempo are translated basically in measurements of time in frequency. They're all analogous to geometry.
[30:18] The ancient Greeks investigated expressing musical skills in terms of numerical ratios. Harmony was also considered a fundamental branch of physics.
[30:56] Patrick liked the Connection between math and music with Connor, but he was also intrigued with the talk of depression.
[33:52] The theory that people who are more creative are more introspective and more depressed. They are constantly looking inside their own minds and trying to understand how things work.  Introspection and being analytical can lead to depression because you pick yourself apart or ruminate.
[35:13] Patrick shares his story about the bottomless pit.
[37:19] The study that came out that said feelings of social isolation spiked in 2012 the year that 50% of the American households had cell phones.
[37:35] Kids are getting constant exposure to chaos and unpredictability.
[39:20] How complexity causes stress. Prior to mass media kids weren't bombarded with all of this stuff.
[40:30] Where awareness goes energy flows. A lot of it has to do with perception and focus.
[41:38] Great minds use their craft to escape the complexity of life. When you focus and your mind is intent on solving a problem everything else disappears.
[43:02] The elements of expectation and your mental blueprint not matching reality. The importance of being grateful.
[44:38] Converting a negative emotion into something positive.
[45:42] Michael shares a great exercise for being grateful.
[48:44] We can retrain our brains, physiology, and anatomy by doing these things.
[50:12] Goal oriented affirmations. Sentinel goals are goals that are so significant that they will change the course of your life. In a future episode we are going to talk about how to define a sentinel goal. Patrick's sentinel goal was to be called doctor.
[52:20] Secret Window to reach that Sentinel goal.
[58:20] If you match your emotional state to the emotional state you would have after achieving your goal it will put you closer to that goal.
[01:01:27] You know a goal is a sentinel goal because the feeling you feel when you achieve that goal is beyond your wildest expectations.
[01:03:49] You can have more positive moments than negative moments if you do the right things.
[01:05:20] Everything is based on energy and vibration. Form is even vibration. There is a universal energy and vibrations associated with that. People into these things can feel those vibrations.
[01:06:44] Thank you to Conner Olive for being on the show. We'll have you back again at a later time and see how things have changed for you.
Links and Resources:
Uncle Michael @TheHollowTube on Twitter
Uncle Michael @TheHollowTube on Instagram
Michael Bays on Facebook
The Hollow Tube Facebook Page
Kaci Bays
035 – Being 100% Available for Your Kids and Family
034 – Frustration, the Science of Achievement, the Art of Fulfillment, and Pie
CrossFit Now
Henry Kissinger
Albert Einstein
025 – Adventures of Bill, Bear and Buddy
036 – Connor Olive's Life Transition
Vincent van Gogh
Irises Van Gogh
Abraham Lincoln
Sigmund Freud
Ernest Hemingway
Edgar Allan Poe
Charles Darwin
Have Smartphones Destroyed a Generation?
Pharrell Williams
Viktor Frankl
Alexander Solzhenitsyn
The Power of Positive Thinking
The OA
Quotes:
"The person who loses their composure first loses the argument." Dr. Patrick Bays
"When debating, learn everything you can about the other side before you argue your side." Dr. Michael Bays
"There is a connection between math and music. Musical sound is a vibration which boils down to geometry and math." Dr. Patrick Bays
"The reason I like talking to these young people is because I like to get an idea of what they are thinking about." Dr. Michael Bays
If you enjoyed this podcast please tell a friend. You can download our 40 Day Affirmation Challenge at The Hollow Tube. You can also look us up on Facebook, Twitter, and Instagram.