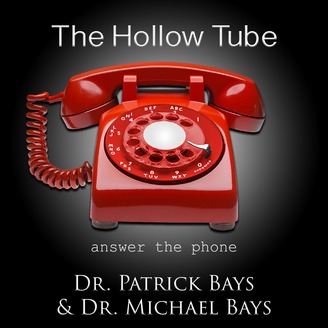 050 – Interview With a Medicine Man Willem Wout De Klerk
Podcast: Play in new window | Download
I have a very special guest on the show today. My friend Willem Wout de Klerk. He is part Eastern mystic, part mountain man, and part medicine man. He is a master of sacred ceremony, and has dedicated his whole life to the Inipi or sweat lodge. I first met him at a friends house in Northern Arizona. We gathered to build a sweat lodge on the property.
He is an authorized medicine carrier of the North American Lakota. He has spent many years learning their sacred ceremonies under the guidance a lady called Grandma and Charles Chipps a descendant of the medicine man for Crazy Horse. He brought the Lakota traditions and ceremonies to my friends in Columbia. In this episode, we learn about the stones, the sundance, and more. This podcast begins with Willem showing Michael around his property in the Netherlands.
Topics Discussed Today
[05:30] Willem's home in Holland. He has a trailer out in the forest. He has family in the Netherlands.
[06:45]  By leaving Willem actually helped people create responsibility for themselves.
[07:34] Without Willem's energy being there people have the opportunity to find their own truths.
[08:32] He had no expectations when he went back to the Netherlands.
[09:01] It's beautiful traveling back and forth between Colombia and the Netherlands. Thinks it comes full circle for him.
[10:05] Everything can be brought down to a few basic things that you should just allow.
[10:24] Anger, fear,sadness and insecurity, stillness, and true love.
[11:22] How we're always trying to get back to our divine sacred essence.
[11:57] By projecting yourself into the future you create your past.
[12:18] Everybody's fear is a fear of not being locked.
[14:25] We should allow children to be present and listen to their needs instead of putting fear, sadness or anger into their brains.
[15:40] How we already have expectations for children even before they are born.
[18:04] Every child born holds the highest vibration of consciousness.
[19:54] Set this is when your love is not being received. Then you realize that you are not allowing the love for yourself.
[20:24] Simply accept yourself for who you are what you are.
[23:50] Lightning between planets created the gorge on Mars.
[26:23] How our DNA is falling into the divine state. He has seen people go through amazing transformations.
[27:19] There is a shift in the consciousness of young people.
[28:01] A Sundance is a sacred ceremony. It's a way to get back to the earth and have gratitude.
[29:53] The moment you create an outside authority there is no more spirituality.
[37:05] An elder following the moon is open to allowing women in the sweat lodge.
[41:21] When we understand the process of the brain we come into alignment with our presence. It's all about relaxing into your breath.
[43:51] A movement of awareness. How we are constantly being bombarded with fear, doubt, and anxieties.
[44:47] We still need to listen to the children.
[45:42] You can't change the world, but you can change your presence. If you change your presence the world around you changes.
[46:46] Living the truth simply because that is what makes you feel good.
[49:23] Give yourself a different understanding to change the timeline. The physical world we know now comes from a certain frame of mind.
[50:00] We should step back from the constructs of our mind and reprogram the brain.
[50:14] Stop repeating the stories of the past because you are just confirming everything.
[52:59] The process of empathy and having women dancing in the Sundance when they are having their moon.
[01:00:33] How the Western mind has lost the tribal understanding. Reconnecting to the consciousness. Everything is connected and we are all a reflection of the same thing.
[01:01:18] We're all the same, but our stories have made us into individuals.
[01:06:20] How coming out of the sweat lodges like being born.
[01:07:59] Ditching the cell phone and being present 100%.
[01:13:40] When you're feeling insecure or sad ask yourself what you need. Connect with the stillness between your breath. This connects you to the field of love from whence you came.
[01:14:59] Pat will be back next week. Taking us out is a traditional Lakota song by Calvin Standing Bear.
Links and Resources:
Uncle Michael @TheHollowTube on Twitter
Uncle Michael @TheHollowTube on Instagram
Michael Bays on Facebook
The Hollow Tube Facebook Page
Frank Fools Crow
Tony Robbins
Wakan Olowan-Lakota Pipe Ceremonial & Spiritual Songs
Quotes:
"If you take care of the stones, they will take care of you." Willem Wout De Klerk
"I had to step out of the equation, so people would step up to the plate and take responsibility." Willem Wout De Klerk
"Your truth is the only thing that you can share." Willem Wout De Klerk
If you enjoyed this podcast please tell a friend. You can download our 40 Day Affirmation Challenge at The Hollow Tube. You can also look us up on Facebook, Twitter, and Instagram.