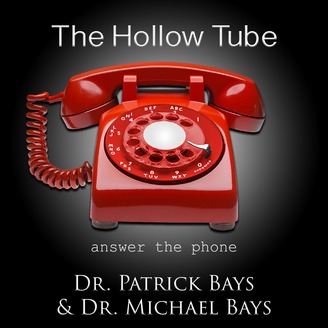 049 – The Making of a Mentorship
Podcast: Play in new window | Download
Mentors are trusted and experienced advisors to their protégé. We all need one-on-one mentorship at one time or another if we want to level up in life. This week Michael and Patrick breakdown the concept of mentorship and share personal stories of having a mentor or being a mentor.
We talk about why you would ever want to have a mentor. Why you would want to be a mentor, and how you can find a mentor. We talk about getting the most out of a mentor student relationship, and how having a mentor or being a mentor can change your life. We also catch up on Patrick's stem cell project and branding and naming with designer Lindon Leader. We talk about how Patrick was one of Michael's first mentors, and so much more on today's show.
Topics Discussed Today
[03:26] Patrick gives us an update of his stem cell clinic. He is having an unveiling of his brand name with designer Lindon Leader on Friday.
[04:20] The naming comes first. Then it is time to work on the logo.
[05:07] Orthopedic regenerative medicine are the three descriptive words behind Patrick's business concept.
[06:42] Fluoroscopy or C-arm is a continuous X-ray that develops instantly on a monitor. Patrick wants a C-arm to see exactly what he is doing when aspirating bone marrow.
[10:24] Patrick is doing tried-and-true clinical treatments using stem cells.
[11:38] Lindon Leader is not only a logo person, he's a strategic marketer.
[12:49] How episode 48 was bittersweet for Michael.
[13:38] Michael was Saranya's mentor. Up to that time, he having been a mentor to anyone except his sons.
[14:03] Now being a mentor comes second nature to Michael.
[14:11] A mentor is a trusted or experienced advisor. It's a stepping stone on the way to mastering some element of your life.
[15:06] Patrick has had a number of mentors. His first mentor was his Little League coach who was a former major league player.
[17:00] Whenever Patrick didn't have a mentor, he would turn to books.
[17:56] Pistol Pete Maravich average 44 points per game. Second best ball handler. Patrick got to meet Pete right before he died at the young age of 44.
[21:56] One of Michael's first mentors was actually Patrick.
[22:53] Michael was actually with Patrick on the night that Patrick had his very first code blue.
[27:19] One of Michael's informal mentors is Dr. Andrew Weil. It's important to spend one-on-one time with your mentor.
[28:39] How learning by trial and error is the most inefficient way to acquire knowledge. The Mentor protégé relationship is one of the most efficient forms of acquiring knowledge.
[29:02] The transfer of knowledge. Always teaching the person below you and learning from the person above you.
[29:58] How medicine is like a built-in apprenticeship slash mentorship. The meaning of life is to teach.
[31:33] Good mentors teach you why they're doing things the way they are doing them. Once you understand the why, you understand.
[32:09] Mentors provide immediate realistic feedback.
[32:27] It's important to be a mentor, because we learn and grow by teaching.
[34:36] The qualities of a good student. The main one is you need to know yourself. You also have to have a desire to grow and a deep sense of humility.
[36:50] Experience, wisdom, and trust. These are the things Patrick wants his business to be known for.
[37:14] Doctors have less than two minutes to establish trust.
[38:38] The same thing applies for establishing trust when being a medical witness during a trial. Exuding a quiet confidence is the real secret to establishing trust.
[39:21] The importance of the way that you carry yourself.
[39:43] You have two minutes to make the impression that you need to make in order to win someone's confidence.
[40:36] Work on your two-minute presentation. The quietly confident and empathetic.
[41:19] Be the calm in the storm.
[42:58] When the going gets tough you have to be able to calmly get yourself out of trouble. This works for all walks of life even surgery.
[44:17] Qualities of a good mentor. Pays attention to reciprocal feedback. Knows when to let go.
[47:55] Choose a mentor for a specific reason. You have to think about what it is you need from your mentor.
[49:02] Serving as your own best mentor by self-modulating. The id and the ego.
[51:45] Constants and variables and how constants never change. Have the constants how you want them, so that you can solve the variables. Patrick's mentor Dr. Smith.
[53:42] Keep going that's how reputations are made.
[54:42] You want to have a mentor because of the emotional quality of the relationship.
[56:21] How the bar in the medical field is getting raised every year. The competition is very high.
[58:40] The mentor's job is to turn base metals into gold and in the process divulge some of the tricks of the trade.
[59:03] How to find and entice the right mentor. Work on yourself first. Be able to present yourself in the best light possible. Standout.
[01:00:43] You want person-to-person access. You have to think about what you need the most and what your mentor needs the most.
[01:01:19] One-on-one is so important because energy is transmitted on a vibrational level.
[01:02:38] The responsibility of the mentee is to ask questions and mine for gold.
[01:03:51] The goal of being a protégé is to surpass your masters ability.
[01:04:29] Absorbing everything you can from your mentor and going beyond their level.
[01:06:02] True masters are humble and don't have anything to prove.
[01:07:43] How teaching hospitals can be really great because sometimes you get the best care because the people there are really good at what they do.
[01:09:25] What do you do if you don't have anyone to be your mentor? Turn the books. Become your own teacher and mentor and become your own role model.
[01:10:54] Always be looking for role models.
[01:11:07] Think about one area in your life where you would like to improve and seek out a mentor.
[01:12:08] Patrick's mom was one of his foremost mentors.
[01:12:26] Michael shout out goes to Patrick.
[01:13:13] The mentor wants to put the mentee ahead because they have their best interest at heart.
[01:13:47] The best way to learn something is to teach it.
[01:15:51] Shoutouts to Audrey and Steve.
[01:17:53] A 40 day journaling challenge. Write down three things that you are grateful for.
Links and Resources:
Uncle Michael @TheHollowTube on Twitter
Uncle Michael @TheHollowTube on Instagram
Michael Bays on Facebook
The Hollow Tube Facebook Page
048 – Episode 047 an evening with Dr. Saranya Reghunathan
Lindon Leader
047 – The Disruptive Episode
Telemachus in Homer's Odyssey
Thomas Edison
The Drive Within Me
Pistol Pete Maravich
Dr. Andrew Weil
Mastery by Robert Greene
Dr. Robert Cravens
Sigmund Freud
The Alchemist
Autobiography of a Yogi
Socrates
Aristotle
Plato
Michael Faraday
Tony Robbins
Bo Eason
Quotes:
"I'm a very cautious surgeon, and I want to give myself and my patients the very best chance of success." Dr. Patrick Bays
"Always have a mentor, and always be a mentor." Dr. Michael Bays
"Words have meaning, names have power." Lindon Leader
"We all need one-on-one guidance from a mentor if we truly want to level up professionally or personally in life" Dr. Michael Bays
If you enjoyed this podcast please tell a friend. You can download our 40 Day Affirmation Challenge at The Hollow Tube. You can also look us up on Facebook, Twitter, and Instagram.