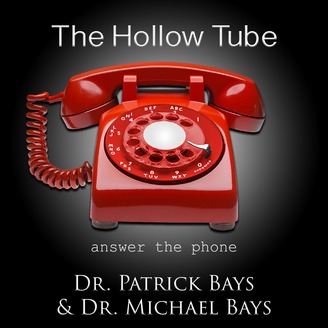 069 – Turning the Pain of Addiction Into Power with Dean Taraborelli
Podcast: Play in new window | Download
Have you or has anyone you know struggled with addiction? According to Dr. Gabor Mate, an addiction is any behavior that a person craves and finds temporary pleasure or relief in the short-term but suffers negative consequences in the long term and is unable to give up. We can be addicted to anything from our cell phones, Internet, TV, gaming, caffeine, sugar, eating, exercising, physical beauty, shopping, hoarding, work, success, fame, power, money, porn, sex, drugs, alcohol, toxic and co-dependent relationships, and even judgement, hatred, and suffering. 
Addictions are continuous on a spectrum and ubiquitous throughout our society. Most of us are addicted to something. At least a little and sometimes a lot. Many of us including myself have questionable relationships with our cell phones. Next time you lose your phone, ask yourself if that isn't true? Our addictions can cost us everything from our health, wealth, relationships, jobs, beauty, spirit, and even our teeth.
I've had challenges with some of those things. About 25 years ago, when I was a young surgeon, I came home and found a note from my wife saying that she had left me. I stopped sleeping and looked thin and terrible. I hired a trainer. I started working out and taking steroids. I also drank at night and looked for love in all the wrong places. I was broken. Several years later, when I nearly lost everything again, I quit blaming everything and everyone else, and I took a good look at myself. 
I faced reality, took responsibility, and made a decision to clean up my act. Now I learn from my mistakes and ask questions about how I got here and why these things started. One of the people who helped me answer these questions was our guest today. I met him at a shamanic retreat in Columbia. Dean Taraborelli is one of my wisest and most trusted advisers, and it's an honor to have him on the show today. 
He is a founder and counselor at The Sanctuary at Sedona a world-class addiction and recovery center. He's also one of the senior teaching staff at the Four Winds Society an International School of Energy Medicine. He's traveled extensively to sacred sites in at least 60 countries all over the world to study mythology, religion, spirituality, wisdom traditions, Indigenous healing, and wellness practices. We are fortunate to have Dean on the show to share his great wisdom with us.
Topics Discussed Today
[10:36] Dean started smoking pot when he was 12 years old. He then moved on to alcohol, and his first trip to rehab happened when he was in his early twenties. 
[11:42] He began identifying as an alcoholic. Identities are based on belief systems which become the self-fulfilling prophecies of our lives.
[13:18] A few years later, he had a relapse and began taking 100 Percocet a day. He went to rehab again, and then moved on to heroin. 
[14:36] Dean went to some very dark places including having overdoses and being hospitalized.
[18:01] There's shame involved when we have problems and we keep them hidden.
[18:22] Dean's life had reached a critical point, and he went to his last treatment center and realized it wasn't working for him or the other people there.
[20:05] Dean had been to so many treatment centers that he realized he had 30 years of treatment training. The vision for The Sanctuary just came to him and was planted in his mind. 
[21:55] Dean wanted addiction to fall into the category of curable. When he first went to Sedona everything was trial and error. He was exploring how all of the systems in the body come together for wellness or sickness.
[23:06] Shamanism is the oldest philosophy on the planet. It's really just the observation of our relationship with nature. 
[24:54] Dean heard Alberto Villoldo speak, and it really resonated with him. 
[25:45] Energy medicine is one of Dean's primary modalities. 
[26:14] Electricity creates a field and everything down line is affected. Our bodies and nerves also generate energy. The field of energy around our body affects our health the same way our immune system affects our health. 
[27:50] Our energy system directly translates energy from our environment into our bodies. 
[30:21] Staying stressed longer than you need to becomes a killer and manifests itself as disease.
[32:39] We are integrated beings. We need to take an integrated approach for our health, including mind, body, soul, and spirit.
[36:05] The mind and body and soul have their own languages. 
[37:11] The meaning that we assign things determines our life's experience.
[43:00] Technology is amazing, but we have become less connected with each other physically.
[46:28] We need to look at what we think is valuable and also look at the system. 
[49:56] True healing happens when we take the power back. 
[51:58] At the most rudimentary level, humans seek pleasure and avoid pain.
[53:13] Everything we do has to do with how we feel about ourselves and the world around us.
[56:57] We get our beliefs from things we learn, and we get them from life experience.
[01:03:41] We have to work in a holistic way to change our patterns of belief. The first thing we need to do is take a look at our lives and see if we are living the life that we truly dream about. 
[01:04:36] We need to live our lives on our terms, and if not understand that we have the power to do something about that.
[01:06:47] Try something new to get a new result. 
[01:11:28] Addiction was the greatest journey of Dean's life and it led him to his destiny of running The Sanctuary.
[01:14:13] Our life and our health is a journey, and we are always evolving.
[01:21:08] Blaming your parents is never going to bring you healing or recovery.
[01:22:01] We have to make the decision to let go of the past and take at least one step forward towards our future self.

Links and Resources:
Uncle Michael @TheHollowTube on Twitter
Uncle Michael @TheHollowTube on Instagram
Michael Bays on Facebook
The Hollow Tube Facebook Page
Dr. Gabor Mate
Episode 66 – Jedi Mind Tricks with FBI Hostage Negotiator Chris Voss
The Sanctuary at Sedona
The Four Winds Society
The Sanctuary at Sedona on Facebook
The Sanctuary at Sedona on Instagram
The Sanctuary at Sedona on Twitter

Quotes:
"I got involved with the Sanctuary and addiction very much through my own journey." Dean Taraborelli
"Identities are based on belief systems. Belief systems become the self-fulfilling prophecies of our lives." Dean Taraborelli
"When we are in balance with nature, we can be in balance with our inner nature." Dean Taraborelli
If you enjoyed this podcast please tell a friend. You can download our 40 Day Affirmation Challenge at The Hollow Tube. You can also look us up on Facebook, Twitter, and Instagram.