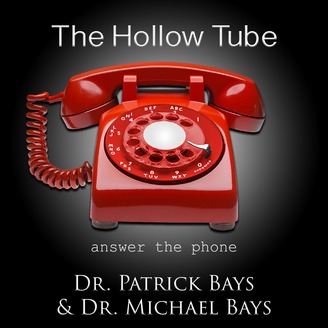 041 – Life Decisions With Noah Martin
Podcast: Play in new window | Download
Noah Martin is our special guest today. Noah is a 17 year old high school student who is an athlete on the varsity football team. He is also a scholar and an honor student. He is a finalist for Arizona Scholar Athlete of the Year. He plays the guitar, drums, and sings in his band 17 Blackledge.
We like to have young scholars and athletes on the show because, we like to see how they look at the world and get an idea of what they are thinking about. We feel that the world is at a tipping point, and we want to share as much information as possible. Between the two of us, we have over a hundred years of combined wisdom. We want to share our wisdom with the Next Generation to put them on the fast track to success.
Topics Discussed Today
[03:41] This situation is very similar to our first podcast when it was the two of us and Parker on the porch.
[04:29] For Michael this has been a week of synchronicities.
[05:48] Patrick was writing about an experience he had when he was a little boy. His dog came home wearing an Elizabethan collar.He actually put a lampshade on his head to see what it would feel like to wear an Elizabethan collar. The lampshade gave him extra focus like a magical lens.
[09:21] When he was telling the story to his girlfriend, he would use the word aperture, and his girlfriend said you can't use that word no one will know what you're talking about.Then he was sitting in his car thinking about it, and he looked up at the sign on the new apartment complex and it was called the Aperture on Fifth.
[10:53] The focal point of an aperture is being focused on your sphere of perception.
[15:01] Noah shares how he likes to break things down step-by-step when he's trying to achieve a goal.The smaller goals lead to your bigger goals.
[15:47] Noah just talked about the second phase of the sentinel goal which is finding the secret or the pathway to achieve your goal.
[16:48] By breaking things down you adapt more quickly, and you don't miss the subtle nuances that you would if you just went for your big goal.
[17:49] Noah has two pathways he wants to go on. One is traveling in an old van playing music around the world. If the music doesn't pan out, then he will go to college or maybe even enlist.
[20:20] He's stripping everything away to achieve his goal of music.
[21:21] Noah's dad supports his vision. If it doesn't work out though he needs to go to college.
[22:14] How the best times and the best stories come from football hell week. The best times come from when things were simple.
[28:32] Influences for Blackledge include Nirvana, Megadeth, Alice in Chains, and Stone Temple Pilots.
[30:03] It was hard finding a band name that wasn't taken. Noah and the guys drove around Tucson and saw Blackledge Road and found their new name.
[31:19] Noah practices nightly for about 45 minutes and then two hours on Saturday. His dad is also a drummer, so he's been playing the drum since he was a year old. His guitar songs are slower ballads.
[33:11] He can't try to write. He plays around and comes across inspiration when he's with his guitar.
[33:37] You have to shut your mind down and calm down to get creative inspiration.
[34:50] He also started writing poetry after being in a certain relationship. This was helpful for his songwriting. He also makes regular discipline and dedication part of his routine.
[37:10] Noah tells the story of a recent sentinel event. His mom actually got arrested for embezzling from a past job.
[41:03] His mom was sentenced to 12 months in jail. It was just him and his dad, but he grew up quickly.
[42:17] He and his dad had a lot of work to do but they grew closer.
[43:04] He realized that the only way he was going to get through this was to laugh at it.
[44:43] He was in class and he got a text that his mom was getting out of jail early.
[45:18] The Experience taught him that he was independent, and it also helped him learn the power of forgiveness.
[49:14] Some of the things he learned are self-awareness. and controlling his emotions, and being aware of his emotions.
[50:55] He's decided his number one goal is making himself happy. If he's not happy nobody's happy.
[51:55] 10 years from now Noah wants to be the type of guy who's always conscious of other people. He also wants to see himself rise to success.
[53:08] Making it in music is really a 10-year process.
[54:16] Think about the person you're going to be coming 10 years and the values of that person. Ask yourself, what do you stand for?
[58:05] Noah's true North is always trying to do the right thing.
[01:05:28] If music doesn't work out for Noah, he wants to do something where he's not stuck behind a desk.
[01:06:14] How seeing the real world can make you a better person.
[01:07:08] Noah feels like everyone should serve in some way.
[01:10:10] The importance of the military is the cohesion of the unit. Noah loves the idea of the bond of brotherhood in the military.
[01:12:11] Noah is grateful that his mom is back and that she takes an interest in his life.
Links and Resources:
Uncle Michael @TheHollowTube on Twitter
Uncle Michael @TheHollowTube on Instagram
Michael Bays on Facebook
The Hollow Tube Facebook Page
Noah Martin
17 Blackledge
Connor Olive's Life Transition
Road to Recovery with Scott Golden
Carl Jung
Sigmund Freud
René Descartes
That Thing You Do!
Oh Brother, Where Art Thou?
Kaci Bays
Leaves of Grass
Tribe: On Homecoming and Belonging
One Bullet Away: The Making of a Marine Officer by Nathaniel C. Fick
Raindrops are Falling on My Head
Quotes:
"Block out everything in your way and focus on that one goal until you get it." Noah Martin
"Aperture is like looking at the world through a tube and being 100% focused because everything else is blocked out." Dr. Patrick Bays
"If you're visualizing a goal and where you're heading in life,  you need to filter out everything in your way." Dr. Michael Bays
If you enjoyed this podcast please tell a friend. You can download our 40 Day Affirmation Challenge at The Hollow Tube. You can also look us up on Facebook, Twitter, and Instagram.